NFL News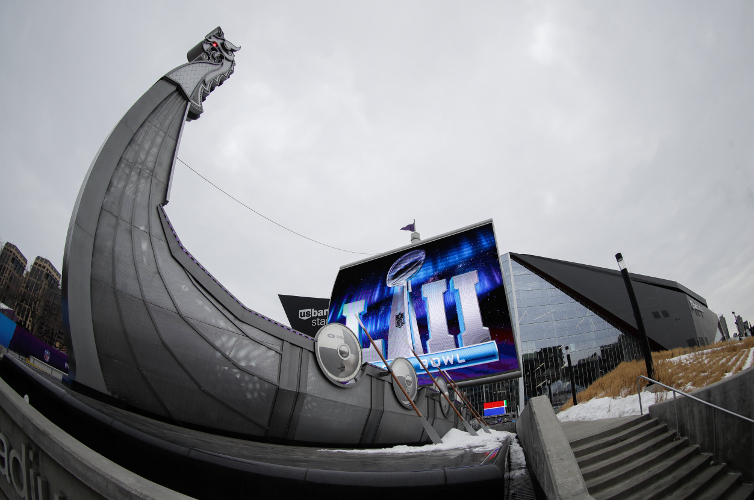 Where To Bet Super Bowl 53
You believe the Patriots will cover the 3-point spread and your fortune teller swears that the coin toss will be heads – now where to bet Super Bowl 53 to ensure you turn your picks into cash.
Bet with your buddies, sure. In Vegas, every sportsbook will have a thousand betting options. Want to place a bet online and not sure where to start? Here's where to bet on Super Bowl 53 and why.
Where to Bet Super Bowl 53 in Vegas
We have been to most of the casinos on the Vegas Strip (and off strip) and for history and quality of experience, we usually end up at The Westgate. With respected sportsbook director Jay Kornegay at the helm and with 1.5 million gigantic big screens (OK not quite that many but it sure seems like it) to watch all the action, it's the place to be if you are looking to place a bet on Super Bowl 53 in Vegas.
Online gambling in North America
Aside from a few states that have activated small-scale sports wagering within their states (such as NJ, Delaware), most NFL fans placing wagers this year will do so at online sportsbooks. In the US, most sites agree that BetOnline and Bovada are the two preferred online football gambling destinations.
Betonline.ag
Aggressive and generous bonuses and an ever-expanding list of NFL betting options are the main reasons that BetOnline sits near the top of all sportsbook review ratings sites. They post odds earlier than many competitors and their creative Super Bowl props and other fun wagers make this a great spot.
Check out the review here or check them out directly.
Bovada.lv
A mainstay on the NFL betting scene, this group began more than two decades ago and has grown into one of the biggest sports gambling brands on Earth. Terrific underdog odds (if you are planning to bet on the Rams, check out their current lines), awesome customer support and the biggest lineup of Super Bowl 53 props make Bovada worth your attention.
Check out the review here or check them out directly.
Bodog.eu
One of the more recognizable names in football gambling, Bodog is the most popular betting site for Canadian NFL fans. Generous and fair bonuses, plenty of betting options (along with a busy poker room and superb suite of casino games) make Bodog a great place to consider as you look for where to bet Super Bowl 53 and beyond.
Many of the fun and creative props you will see Sunday on Tom Brady or Donald Trump come out of the creative props shop at Bodog.
Read the Bodog review here or visit them to get started in you are in Canada.