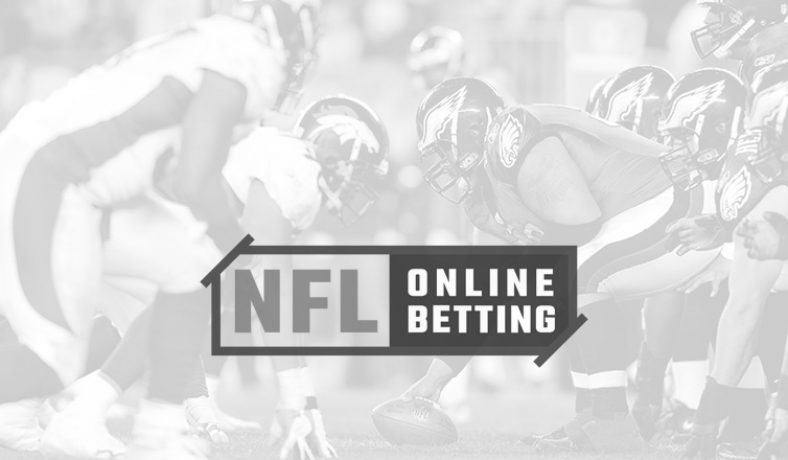 August 7, 2013
NFL News
Week 1 NFL Preseason Primer
Who says the action doesn't count in the preseason? We've already seen some important players suffer long-term injuries and change the trajectory of their teams' seasons. We've also seen a small sample of what the 2013 Miami Dolphins and Dallas Cowboys will look like. If you're monitoring the news wires and watching the action, you can get some good value on NFL futures like odds to win the division, Super Bowl and regular season win totals if you react quickly.
The first full week of preseason action will start on Thursday and we'll get our first look at the remaining 30 teams that have yet to suit up. We've got a rundown of the most significant quarterback battles to watch this week as well as the critical injuries that transpired in training camps.
Battles to Watch
Geno Smith vs Mark Sanchez – New York Jets
Reports out of New York indicate that the rookie, Smith, is neck-in-neck with the veteran Sanchez. However, Sanchez is tabbed to start the team's first preseason game, which is this Friday in Detroit. The Jets are a 4-point dog on the NFL lines this week but you can expect all of their lines to fluctuate – particularly their Week 1 line against Tampa Bay where they are a small home dog – if one quarterback plays better than the other. Few NFL online betting handicappers have faith in Sanchez, so it wouldn't be a surprise if the line moved in the Jets favor if Smith looks good in action.
Michael Vick vs Nick Foles – Philadelphia Eagles
You can expect a lot of Philadelphia Eagles futures and game odds to change depending on who wins this battle. While most assumed that the veteran Vick would be a great fit for new head coach Chip Kelly's offense, reports indicate that this battle is very close. That means that the Eagles contest against New England on Friday night is quite important as both audition. The general perception is that Vick gives this team a better chance to win now, so it's entirely possible that the Eagles are an even bigger road dog in Washington in Week 1 if Foles is named the starter (currently a 4.5-point underdog on the NFL point spread).
E.J. Manuel vs Kevin Kolb – Buffalo Bills
Manuel has reportedly been the best quarterback in Bills camp so far, which has a number of people wondering if the highest rookie quarterback selected in the 2013 NFL Draft will be starting come Week 1 of the regular season. This week, the Bills are in Indianapolis for their first preseason game. Bovada has the Colts listed as a 3.5-point favorite.
Injury Roundup
Bryan Bulaga, LT – Green Bay Packers
Bulaga was expected to be Aaron Rodgers blindside protector at left tackle but he tore his ACL and is now expected to be out the entire season. Aaron Rodgers was sacked a career-high 51 times last season and with Bulaga's injury, this unit is weakened. Those who bet on the NFL know that the Packers won't go very far this year if Rodgers isn't afforded the necessary time to throw.
Jordy Nelson, WR – Green Bay Packers
The news gets worse for the Packers as Nelson is out four-to-six weeks with a knee injury. Keep in mind that the Packers already lost Greg Jennings in free agency and released Donald Driver. They are still holding at 11/1 on the Super Bowl NFL betting odds but these two injuries are significant.
Mike Johnson, RT – Atlanta Falcons
The Falcons now have a huge hole along an already questionable offensive line: starting right tackle Mike Johnson is out for the year with a leg injury. The Falcons released Tyson Clabo, who was an above average starter, in salary cap move earlier this offseason in the hopes that Johnson would be a cheaper filler. Now they are in a bind.
Anyone betting on the Falcons NFL odds to win the Super Bowl at 12/1 was hoping that the team would find a running game to give some balance to the offense but Steven Jackson and company might get stuck in neutral if the offensive line can't perform.
NFL Betting Tip of the Week
When it comes to coaches, here's what you need to know before you bet on the NFL:
-Pittsburgh Steelers head coach Mike Tomlin is 19-6 straight up in the preseason. His Steelers are a 2-point favorite against Tom Coughlin's New York Giants. Coughlin's teams are 18-18 in preseason games.
-Rex Ryan's teams are just 6-10 in preseason games that he head coaches. His Jets visit the Detroit Lions this week and find themselves as a 4-point dog. Jim Schwartz' teams are an impressive 12-4 straight up in preseason games.