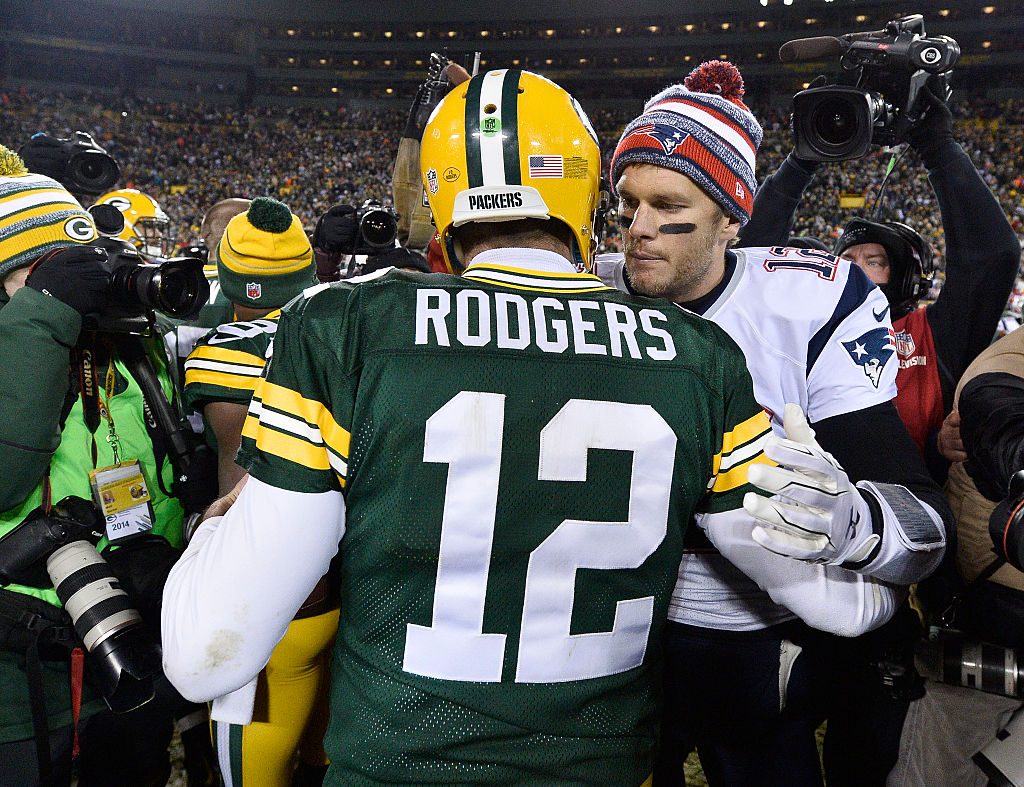 January 29, 2019
NFL News
Tom Brady Super Bowl Prop Bet Predictions
We expected to see retirement odds on the Tom Brady Super Bowl prop bet list, but the GOAT eliminated that with assurances that he will not retire.
So, what are the best Tom Brady prop bets for Super Bowl 53? Love him or hate him, you are going to see plenty of him so you might has well have a little action to cheer him or curse him during the game.
Tom Brady Super Bowl MVP Prop
If you think New England will defeat the Los Angeles Rams in Brady's ninth trip to the Super Bowl, you might as well pick him to win the MVP. In nine of the past 12 Super Bowls, the winning QB won the MVP award.
BetOnline had the best line on Tom Brady Super Bowl 53 MVP futures earlier this week at +125. That means a $100 bet turns a $125 profit, pretty good value if you think the Pats will win. And many people believe/fear that will happen. Bet Brady to win Super Bowl 53 MVP
Tom Brady UNDER .5 yards, +120
Brady has never been known for his scrambling and has been known as the best in history at getting the ball out of his hands quickly. But not even a single yard rushing in the whole game?
He hasn't had a rushing yard in his past five games, not since a stellar rush for 3 yards back in December against Miami. Only twice is his past 10 games has he generated positive rushing yards (3 yards vs Miami and 5 yards vs the Vikings).
With Aaron Donald chasing him, he will get the ball out even quicker against the Rams. And the fact New England has no deep threat means the Rams safeties can hang around the box and discourage even a small scramble by Handsome Tom.
Bovada has this Tom Brady Super Bowl prop bet and lists the OVER .5 yards as the favorite. Take the underdog money here at +120, meaning a $100 bet makes you $120 richer.
Tom Brady Longest Rush UNDER 2.5 yards, -170
If you are nervous about the preceding prop and fear a quarterback sneak on fourth down will wreck your bet, try this one. It's hard to imagine Brady busting out for a rush of 3 yards or longer, since it only happened four times all season and one was in Jacksonville when he was 'in the grasp' and the DL let him go for a TD.
Bovada has this priced accordingly at -170, so it's not cheap. But it sure seems like a safe bet.
Tom Brady UNDER 300.5 passing yards
True, Brady has eclipsed 300 yards in both playoff games this season but overall in his playoff career, he has done it 16 times in 39 games. We see the Patriots running the ball against a Rams defense that was below average in defensive yards per rush. That chews up the clock. That means fewer possessions. We feel the Rams will be chasing this game and the Patriots will be controlling it.
In 16 regular season games this year, he went OVER 300 yards just five times. There is a dangerous OVER trend here however. In five playoff games since turning 40, Brady has averaged 364.6 passing yards. Last year in Super Bowl 52, he went for 505 yards – and lost.
The UNDER 300.5 is also the underdog line at +120 over at Bovada, so we'll take that Tom Brady Super Bowl prop bet all day long.