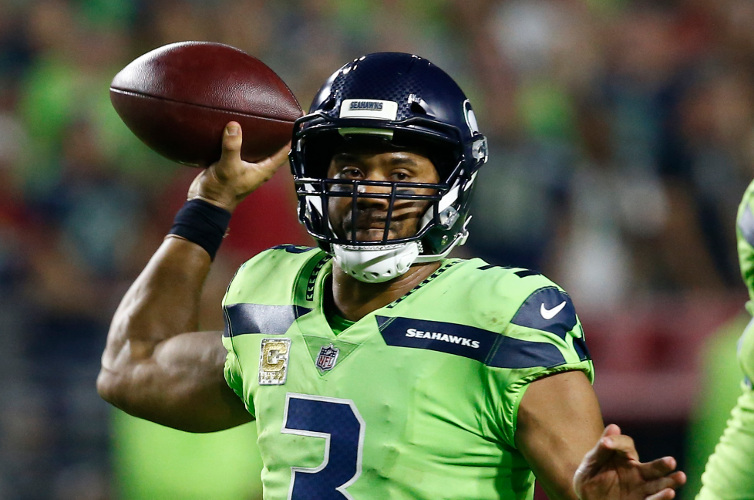 January 4, 2019
NFL News
NFL Wild Card Gambling Trends
Gamblers don't always bet according to NFL Wild Card trends, but they always like to know what trends exist so they can investigate the games more closely.
For example, does it matter that the road team is 7-3-1 ATS since 2000 when a Wild Card game involves divisional rivals? It has only happened 11 times since 2000, but it occurs this year when the Houston Texans host the Indianapolis Colts.
Does the road team really have an advantage or is that just a fluke?
What about the fact that the Texans and Colts each covered the spread once during the season? The past three times divisional foes have met in the Wild Card in that situation, the favored team covered all three (the Packers -11 vs Vikings in 2013, the Patriots -9.5 vs the Jets in 2007 and the Steelers -3 at Cincinnati in 2006).
That seems like a weird stat, but maybe the favored team does have more motivation or the oddsmakers have more data to look at with two earlier games in the same season.
What about the Wild Card trend that the dogs were 4-0 ATS last year and the favorites were 4-0 ATS the year before?
Should we read much into the fact that Seattle has won six straight Wild Card games? What about the fact Seattle is a terrible playoff road dog or the fact that Seattle has played OVER the past eight times they were a playoff road dog?
Different teams, different coaches, different eras – but the same result. Trend or fluke?
Check out the Wild Card trends for all four games and visit the NFL odds page for the latest gambling lines. As well, check out the sportsbook review pages to find the best NFL betting site for you.
Indy vs Houston NFL Wild Card Trends
Road won 6 of past 8 meetings SU
Home team is 1-7-2 ATS past 10 meetings
Colts 8-3-1 ATS past 12 vs Texans
Colts 5-1 SU, 5-0-1 ATS past 6 at Houston
Texans 3-0 SU & ATS as playoff chalk
Colts played UNDER in 5 of past 6 WC games
Seattle vs Dallas NFL Wild Card Trends
Seahawks won 6 straight WC games SU
UNDER is 8-2 in 10 meetings since 2006
Seahawks beat Dallas at home in September
The last 8 times Seattle was a playoff dog, the game went OVER every time
Since 1984, Seahawks are 2-11 SU as playoff road team (just 4-9 ATS)
Seahawks covered past 3 this season as road dog
Cowboys were 5-1 SU this year as home chalk
Cowboys 2-8 SU, 3-7 ATS in playoffs since 1997
Chargers vs Ravens NFL Wild Card trends
Ravens won and covered 5 straight WC games
Chargers won and covered 3 straight WC games, past 2 as underdogs
Ravens won at LAC in December
Home team failed to cover past 4 meetings
Chargers 6-2 ATS since 2008 in playoffs
Chargers 5-1 ATS as playoff road team since 1995
Ravens 7-0 ATS past 7 playoff games
Ravens played UNDER in 6 straight playoff home games since 1995
Ravens on 1-5 ATS run this season as home chalk
Chargers 4-0 SU & ATS past four this year as road dogs
Eagles vs Bears NFL Wild Card trends
Eagles are 8-1 ATS since 2002 as a playoff dog
Eagles won and covered 3 straight vs Bears
OVER is 11-2-2 past 15 Eagles games as road dogs
Bears won and covered 7 straight as home chalk, including all 6 this year
Eagles lost 3 straight WC games
Bears first WC game since 1994 season
Bears 3-12 ATS since 2003 in home games vs NFC East teams