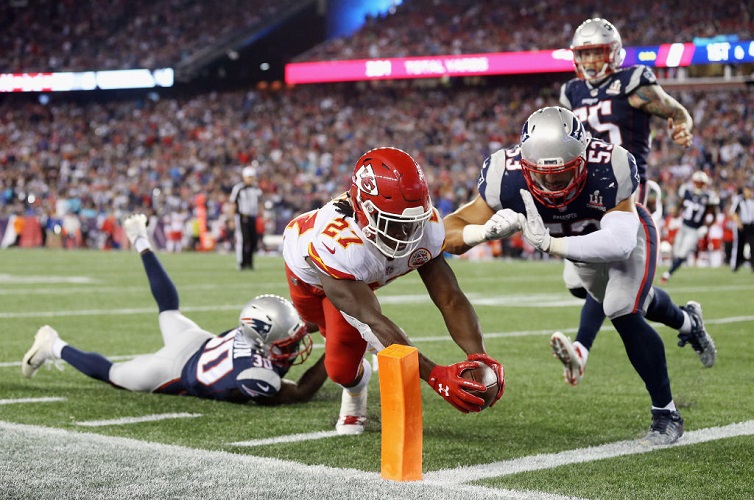 October 9, 2018
NFL News
NFL Week 6 Betting Preview: Odds, Trends, and Top Matchups Analysis
It was another disappointing week for those wagering on the betting favorites in Week 5 of the NFL season. The favorites did their job straight up, going 10-5, but they continued to struggle against the spread with a 7-8 record. Now, to move on to some NFL Week 6 betting previews.
The Philadelphia Eagles will try to give the favorites an early boost in Week 6 when they face the New York Giants. Eagles vs Giants betting odds have Philadelphia as a 3-point road favorite on Thursday. The Eagles have been a bad bet so far this season, having lost four straight ATS. In their last five as a road favorite, they're 1-4 ATS. The Giants are 2-8 SU and 3-7 ATS in their last 10 at home. In their last 11 at home versus Philadelphia, they're 2-9 SU and 3-8 ATS.
NFL Week 6 Betting Preview: Struggling Falcons Host the Bucs
On Sunday, the struggling Atlanta Falcons look to rebound as a 3.5-point home favorite versus the Tampa Bay Buccaneers. Atlanta is 1-5 SU and ATS in their last six overall. In their last 10 at home versus the Buccaneers, Atlanta is 7-3 SU and 4-6 ATS. Tampa Bay is coming off their bye week and are 2-10 SU and 4-7-1 ATS in their last 12 on the road.
In the AFC North this week, the division-leading Cincinnati Bengals face the Pittsburgh Steelers as a 2.5-point home favorite. Cincinnati is 6-1 SU and ATS in their last seven games, but they're a terrible 2-16 SU and 3-12-2 ATS in their last 18 at home versus the Steelers. Pittsburgh is 3-9 ATS in their last 12 games, but against Cincinnati they've won six straight SU at 4-1-1 ATS.
The undefeated Los Angeles Rams are a 7-point road favorite this week when they visit the Denver Broncos. The Rams have won five straight at 3-1-1 ATS. As a road favorite they've won seven straight at 4-3 ATS. Denver is one of the worst betting options in the league right now at 2-14-1 ATS in their last 17. The Broncos have also dropped three in a row both SU and ATS versus the Rams.
NFL Week 6 Betting Preview: Vikings Are Week's Biggest Favorites
The biggest spread this week belongs the Minnesota Vikings, who are 10.5-point home favorites versus the Arizona Cardinals. The Vikings are only 2-5-1 ATS in their last eight games, but when favored by double digits they're 7-2-1 ATS in their last 10. Arizona has surprisingly won three straight ATS, but they've lost nine straight SU versus Minnesota, at 2-6-1 ATS.
On Sunday night, AFC favorites clash when the Kansas City Chiefs face the New England Patriots as a 3-point road underdog. The Patriots have won 10 straight at home while going 9-1 ATS. But overall, they're 3-4 ATS in their last seven. The Chiefs upset New England 42-27 as an 8-point road underdog last season, and head into this matchup 9-1 SU and ATS in their last 10.
Week 6 concludes Monday night with the Green Bay Packers hosting the San Francisco 49ers as 9.5-point favorites. San Francisco is 1-4 SU and ATS in their last five, but on the road they're 3-8 SU and 7-4 ATS in their last 11. Green Bay is 2-5-1 SU and 2-6 ATS in their last eight games. They are no better at home lately at 3-4-1 SU and 3-5 ATS in their last eight.