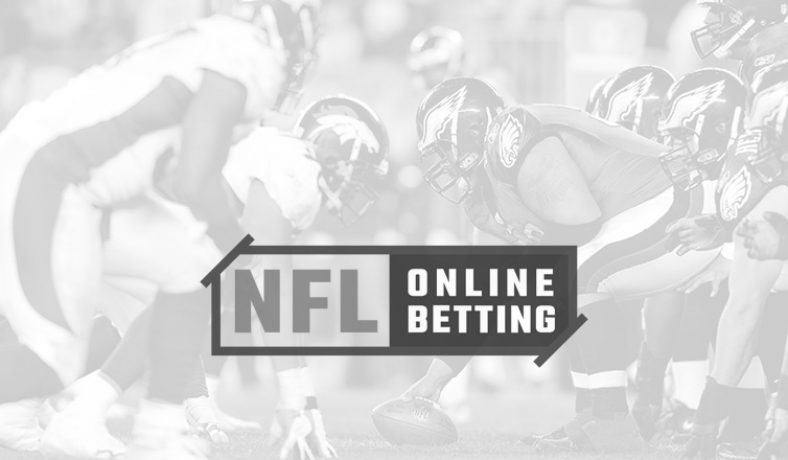 October 2, 2013
NFL News
NFL Week 5 Betting Previews and Picks
We're moving into the month of October in the NFL season and now that we have one month of evidence, it's actually hard to process some of the information in front of us. The Cleveland Browns are tied for first place in the AFC North while the Pittsburgh Steelers are still searching for their first win (0-4). Terrelle Pryor has a better quarterback rating than Matt Schaub, Robert Griffin III and Jay Cutler. And remember that 2,006-yard rusher Chris Johnson? He's averaged 3.3 yards per carry and just 69.6 yards per game and has yet to score a touchdown, but his Tennessee Titans are 3-1. Exactly as you predicted, right?
Speaking of predictions, here's ours for Week 5 of the NFL season:
Seattle Seahawks @ Indianapolis Colts
Game Line: Seahawks -3, 43 O/U
The Seahawks are a perfect 4-0 and have already won a pair of road games, but NFL online betting handicappers know that they've been lucky to win their two away games. The Seahawks clawed their way to a 12-7 win in Carolina in Week 1 and needed to climb out of a 20-3 hole last week in Houston to earn an overtime win. As good as they are, it's tough to lay points with them on the road given how they've played.
Indy has performed better than many have expected. This will be a spirited battle and I like the Colts as a home dog on the NFL odds.
Free Pick: Take the Colts +3 and under. Seahawks 19-17.
Philadelphia Eagles @ New York Giants
Game Line: Giants -2.5, 54.5 O/U
Both the Eagles and Giants have been disappointing so far this season but laying points with the Giants? Seriously? They already look like they've quit on the season as they've been outscored 69-7 in the last two weeks.
Sure, the Eagles have lost three straight but their losses have come against teams that are a combined 10-2. I like the Eagles on the NFL point spread and straight up.
Free Pick: Take the Eagles +2.5 and the over. Eagles 33-30.
Detroit Lions @ Green Bay Packers
Game Line: Packers -6.5, 52 O/U
Those who bet on the NFL should expect to see a very sharp Packers team coming out of their bye week. The bottom line for them is that the Chicago Bears are 3-1, the Lions are 3-1 and they are just 1-2. They can't afford another loss to fall behind by two games in this division.
The Lions couldn't win in Arizona. They definitely aren't winning in Green Bay.
Free Pick: Take Packers -6.5 and the under. Packers 30-20.
Denver Broncos @ Dallas Cowboys
Game Line: Broncos -7, 55 O/U
Is there anyone that wants to risk betting against the Broncos these days? They are averaging 44.8 points per game so far this season. Do you really think the Cowboys can either slow them down or score at least 38 points? I can't see either happening.
Peyton Manning is playing as good as we've ever seen him before. Considering Philip Rivers completed 35-of-42 for 401 yards and three touchdowns against the Cowboys last week,  I'll take my chances and lay the seven points with the Broncos on the NFL lines.
Free Pick: Take the Broncos -7 and the over. Broncos 44-21.
Houston Texans @ San Francisco 49ers
Game Line: 49ers -7, 42 O/U
What is one to make of the Houston Texans? On one hand, they could conceivably be 0-4 because they needed miracle comebacks in Weeks 1 and 2 just to get their two wins. On the other hand, they could probably be 3-1 had they not had an epic collapse last week.
On the flip side, San Francisco got back to business in Week 4 by throttling the St. Louis Rams 35-11. They won rather easily because their running game compiled 219 yards. Can they have that kind of success against Houston, who has the league's third-ranked defense?
These two teams have been Jekyll and Hyde so far this season, so a side may be hard to pick. The best play on the NFL betting odds is the under.
Free Pick: Take the Texans +7 and the under. 49ers 20-14.
[content_block id=475]
Home Dog with the Best Chance to Win is…
The Tennessee Titans. Those who watched the preseason saw that Ryan Fitzpatrick actually played pretty well in the time he saw. He finished his exhibition snaps going 23-of-32 for 296 yards, five touchdowns and one interception. Although the Titans will be without Jake Locker this week, my point is that the drop-off from him to Fitzpatrick might not be that big.
There's no question that Kansas City is a much-improved team but so is Tennessee. The Titans aren't 3-1 solely because of Locker. Their defense is much improved as they've gone from 32nd in points allowed (29.4 per game) to seventh (17.3). They're also getting tons of pressure on the quarterback as they have 14 sacks (tied for third in the NFL).
I see this game being more of a coin flip than people think. The Locker injury hurts but the Titans still have a 50-50 shot to win at home this Sunday.
Home Dog of the Week: Titans +3
Most Important Injury of the Week is…
Vince Wilfork. As a matter of fact, the loss of Wilfork could be an injury that lingers far past this week.
Wilfork has long been the staple of a New England Patriots defense that has been subpar. Now that they have resurfaced as a capable unit, they'll have to live without their five-time Pro Bowl defensive tackle (Achilles) for what appears to be the rest of the season.
Specifically this week, the Patriots visit Cincinnati, who seem to win or lose based on their ground game. In their two losses, they've averaged 63 rushing yards per game. In their two wins, they've averaged 104.5. The Patriots will have a much tougher time slowing the Bengals ground game without their best run-stuffer.
7-Point Teaser of the Week: Falcons -1.5 and St. Louis -4
The Falcons are 1-3, which is quite surprising since they only lost three games all of last season. However, those who like NFL betting tips should take this one: the Falcons are still good but they've played a very tough schedule. The Falcons three losses have come against the New England Patriots, Miami Dolphins and New Orleans Saints who are a combined 11-1 (with two losses coming on the road). The Falcons should roll the Jets in Monday Night Football.
As for the second game, I'm dropping down the Rams to make them a smaller favorite. The Jacksonville Jaguars are flat-out brutal and the Rams will have had 10 days to prepare.