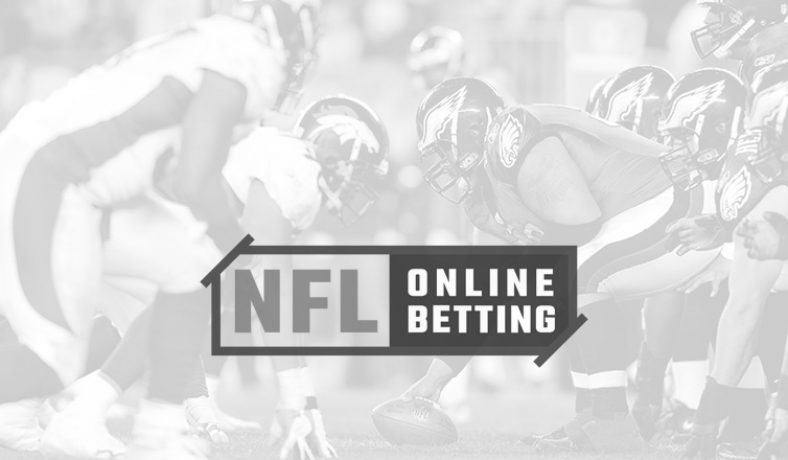 September 18, 2013
NFL News
NFL Week 3 Betting Previews and Picks
The theme of the week is road picks as our Week 3 rundown features five road teams that we project to cover the spread. Let's hope that home-field advantage takes a week off.
Kansas City Chiefs @ Philadelphia Eagles
Game Line: Eagles -3, 50 O/U
Andy Reid visits his old stomping ground in Thursday Night Football and he's bringing with him his 2-0 Kansas City Chiefs. The math is quite simple in this one: the Eagles defense just isn't worth trusting.
In Week 2, the Eagles coughed up 539 yards of total offense while allowing the San Diego Chargers to convert 10-of-15 third downs. The Eagles also handed them 77 more yards on nine penalties and were whipped in the time of possession battle 40:17 to 19:43. When people wonder why the Chip Kelly offense won't work in the offense, its' because of that vast time of possession discrepancy.
The Chiefs will use a similar game plan: simple completions, keep on moving the chains, maintain possession of the football while Michael Vick and company rest on the sidelines.
Free Pick: Take the Chiefs +3 and the over. Chiefs 31-28.
New York Giants @ Carolina Panthers
Game Line: Panthers -1.5, 45.5 O/U
One of these two teams will be 0-3 and I don't see Eli Manning allowing his G-Men to fall into that deep of a hole.
The Giants have had a very tough schedule to start the season, having to play in Dallas in Week 1 and then coming home to face the team that's favored to win the Super Bowl on the NFL odds: the Denver Broncos. Believe it or not, the Giants could be at least 1-1 or maybe even 2-0 had they not coughed up 10 turnovers in the first two weeks.
Look for them to take better care of the ball and get the win.
Free Pick: Take the Giants +1 and the over. Giants 42-35.
Detroit Lions @ Washington Redskins
Game Line: Redskins -1.5, 49 O/U
The Washington Redskins are favored to win a football game? Whoever set this line must not have watched any football the last two weeks. Aside from the Jacksonville Jaguars, no team has looked worse this season than the Redskins. Let's do a bit of numbers crunching for you: the Redskins are allowing 511.5 yards of total offense per game (32nd in NFL) and 35.5 points per game (31st). So far this season, their offense has mustered just seven first-half points.
Sure, the Lions struggled on the road in Arizona but that's a tough place to play. Their explosive offense will get back to business as Washington will offer limited resistance.
Free Pick: Take the Lions +1.5 and the over. Lions 38-30.
Atlanta Falcons @ Miami Dolphins
Game Line: Dolphins -1.5, 44 O/U
The Dolphins are just one of eight teams that's still undefeated but the expert handicappers who provide NFL betting tips still view them with an air of skepticism. If they can win this one and cover, some opinions will start to change.
However, the Falcons field what is likely the toughest defense the Dolphins have seen this season. The jury will stay out in terms of Ryan Tannehill and the Dolphins running game as the Falcons will go on the road and rely on their passing game to improve to 2-1.
Free Pick: Take the Falcons +1.5 and the under. Falcons 20-17.
Indianapolis Colts @ San Francisco 49ers
Game Line: 49ers -10.5, 45.5 O/U
This is a really tough spot for the Colts. Their offensive line has had a tough time protecting quarterback Andrew Luck as they've given up seven sacks in two weeks. As for the defense, they've given up 385 yards per game (23rd in the NFL) and out of that number, Their rush defense has coughed up 136 yards per game.
Now they face a 49ers team that was embarrassed last week in Seattle and is waiting to tear apart whoever or whatever is next put in front of them. The 49ers will pound away with their running game to get this win but Luck gets us a back door cover.
Free Pick: Take the Colts +10.5 and the over. 49ers 34-24.
Home Dog with the Best Chance to Win is…
The Pittsburgh Steelers. Were they awful in their home opener? Yes. Are they going to be that awful all season long? No.
Few teams in the NFL adjust to injuries and adversity better than Pittsburgh. We saw it on Monday Night Football as the Steelers – who were left for dead after losing to Tennessee in Week 1 – played better. Now they're at home to Chicago, who has had to come from behind in the fourth quarter in each of their first two games to earn the wins. I'll take the two points on the NFL betting odds and wouldn't be surprised if the desperate Steelers won outright.
Home Dog of the Week: Take the Steelers +2.
Most Important Injury of the Week is…
Ray Rice. The Baltimore Ravens' success often hinges on the tough running back. It's no coincidence that five of their six losses last year came in games where he failed to hit the 100-yard rushing mark.
Those who bet on the NFL know that Baltimore needs Rice to be at full strength as the 2-0 Houston Texans visit this week. Rice went down with a hip flexor strain in Week 2 and is not expected to practice this week. There's definitely a correlation to his potential absence and the Super Bowl champs being posted as a two-point home dog on the NFL online betting odds.
7-Point Teaser of the Week: Vikings +4 and Bucs-Patriots Under 52
I'm going to shift the NFL points spread in the Vikings game to take them from being a 3-point favorite to a 4-point dog. I just don't see the Vikings losing this week and falling to 0-3. The Cleveland Browns are in a back-to-back road situation and starting quarterback Brandon Weeden has a sprained thumb on his throwing hand (not that he was throwing particularly well before that anyways). Even if the Browns somehow win this game, I'm covered up to four points.
As for the Bucs and Patriots, I don't see them getting to 53 points. The Bucs have some serious offensive malfunctions – especially with a discouraged Josh Freeman quarterbacking. So far this season, he's completed 24-of-53 passes (45.3%) for 335 yards, two touchdowns and two picks. As for the Patriots, they've got some offensive deficiencies themselves. This should be a low-scoring affair.