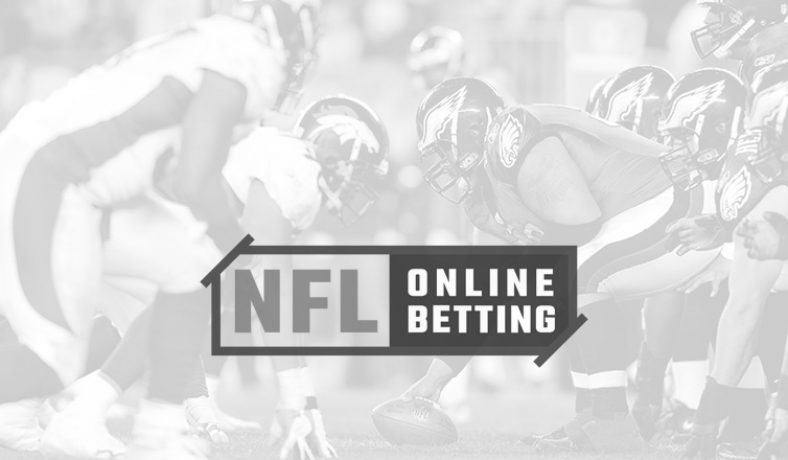 September 11, 2013
NFL News
NFL Week 2 Betting Previews and Picks
Week 1 of the NFL season once again reminded us that anything can happen. Big favorites like Indianapolis and New England nearly choked, Chip Kelly's offense apparently translates to the NFL just fine and maybe teams like the Oakland Raiders, San Diego Chargers and New York Jets aren't as bad as we thought. Well, okay, it is only one week.
Let's move on to the second week of action and make some predictions.
Dallas Cowboys @ Kansas City Chiefs
Game Line: Chiefs -3, 46.5 O/U
The Cowboys were the recipients of six New York Giants turnovers in Week 1 and barely escaped with a win. Now they go on the road to face the Kansas City Chiefs, who looked great while breezing through their Week 1 win in Jacksonville. What we do know is that the Chiefs are improved, which means they are efficient on offense and effective on defense. They are going to play smart and are unlikely to beat themselves.
This will be a good spot where we'll see if the Cowboys running game has in fact improved. It looked good in spurts in Week 1 but if they can't run the ball at Arrowhead Stadium, they aren't covering on the NFL betting odds this week.
Free Pick: Take the Chiefs -3 and the under. Chiefs 21-17.
Miami Dolphins @ Indianapolis Colts
Game Line: Colts -3, 42 O/U
The Dolphins went into Cleveland and won but have already openly voiced concerns about their running game. Their one-two "punch" (more like a weak jab) of Lamar Miller and Daniel Thomas combined for a total of 17 yards on 18 carries.
The Colts run defense was exposed last week as Terrelle Pryor and the Oakland Raiders ran for 171 yards on 33 carries. However, Pryor is a running quarterback and Dolphins pivot Ryan Tannehill is not. The Colts defense faces a more conventional offense in Week 2, has better success and takes care of business.
Free Pick: Take the Colts and the under in a low-scoring affair. Colts 17-10.
St. Louis Rams @ Atlanta Falcons
Game Line: Falcons -6.5, 47 O/U
Are the Falcons already in a must-win situation? Believe it or not, but the team that didn't lose a game until Week 10 of the 2012 season could be winless after two weeks of the 2013 season. Don't expect that to happen.
The Rams will be valiant in their efforts but considering they struggled stopping Carson Palmer and the Arizona Cardinals' passing attack, they probably won't have much success against an even better aerial unit at the Georgia Dome. The focused Falcons will roll and cover the NFL online betting spread, and former Rams' runner Steven Jackson gets revenge on his previous employer.
Free Pick: Take the Falcons to cover and the over. Falcons 38-21.
San Francisco 49ers @ Seattle Seahawks
Game Line: Seahawks -3, 44.5 O/U
The game of the week features an NFC West battle between the two teams that are considered the best in the conference. On Sunday, we'll get an early look at which one is the superior squad.
This is definitely a challenging game to handicap as the Seahawks are a tough team to beat at home. CenturyLink Field will be rocking. On top of that, if you look back at how last year's matchups went, you'll notice that the Seahawks hung with the 49ers in San Francisco (lost 13-6) but crushed them when they were the hosts (won 42-13). I think home-field advantage is worth the three points here.
Free Pick: Take the Seahawks -3 and over. Seahawks 32-28.
Pittsburgh Steelers @ Cincinnati Bengals
Game Line: Bengals -6.5, 40.5 O/U
Those who bet on the NFL were surprised at just how brutal the Pittsburgh Steelers were in their home-opener. Not only did they lose in pathetic fashion to the Tennessee Titans, generating a measly 195 total yards of offense, they also lost a number of key players to season-ending injuries. Pro Bowl center Maurkice Pouncey, linebacker Larry Foote and running back LaRod Stephens-Howling are all done for the year. That's going to hurt.
A lot of handicappers, analysts and media pundits that give out their NFL betting tips are going to point out that quarterback Ben Roethlisberger was sacked five times at home by a subpar Tennessee Titans defensive line. Now the Steelers have to go on the road to Cincinnati and face what many people consider to be among the best defensive lines in the NFL. This is tough sledding for the Steelers. They are old, slow and ravaged with injuries. Even though they're getting nearly a touchdown on the NFL betting odds, I'm not enticed.
Free Pick: Take the Bengals to cover and the over. Bengals 30-20.
Home Dog with the Best Chance to Win is…
The Buffalo Bills. Listen, it's slim pickings for home dogs on the NFL lines this week but I'm not sure the Carolina Panthers should be a 3-point road favorite at Ralph Wilson Stadium this Sunday. The Bills played the New England Patriots pretty tough in Week 1 and were five seconds away from escaping with an outright win as a 10-point dog. Why should the Panthers, who scored a total of seven points last week, be significant road favorites?
After watching Cam Newton pass for a career-low 125 yards last week, the Panthers offense clearly has some issues. The Bills are offering some value on the NFL point spread here.
Home Dog of the Week: Take the Bills +3.
Most Important Injury Of The Week Is…
Everyone the Pittsburgh Steelers lost. Sure, Roddy White and Dez Bryant have high ankle sprains that they'll probably play through and the Patriots lost Shane Vereen for a few weeks, but no team will be hampered more by injuries than the Steelers. As mentioned above, they lost a Pro Bowl offensive lineman, a Pro Bowl-caliber return man who was seeing some time at running back and a starting linebacker who called all of the defensive plays. All are out for the season and they also lost starting kicker Shaun Suisham (hamstring) for the near future. This is a lot for the Steelers to overcome.
7-Point Teaser of the Week: Bears +1 & Detroit-Arizona Over 40.5
I'll shift the NFL odds in the favor of the Bears by a touchdown as I simply don't see them losing at home to the Minnesota Vikings. This is the second-straight road game for the Vikings and after seeing their secondary get shredded last week, I have little faith in them slowing Jay Cutler and company. The Bears won't let Adrian Peterson run wild, which means it's up to Christian Ponder to lead the way. I'll take the Bears.
For the second half of the teaser, I'll take the over in the Detroit-Arizona game. By dropping the total to 40.5, we really just need three touchdowns from each side and I think that's doable. The Lions offense won't be held under three touchdowns many times this season and Arizona should do their fair share of scoring. They proved to be quite capable offensively last week. Take the over.