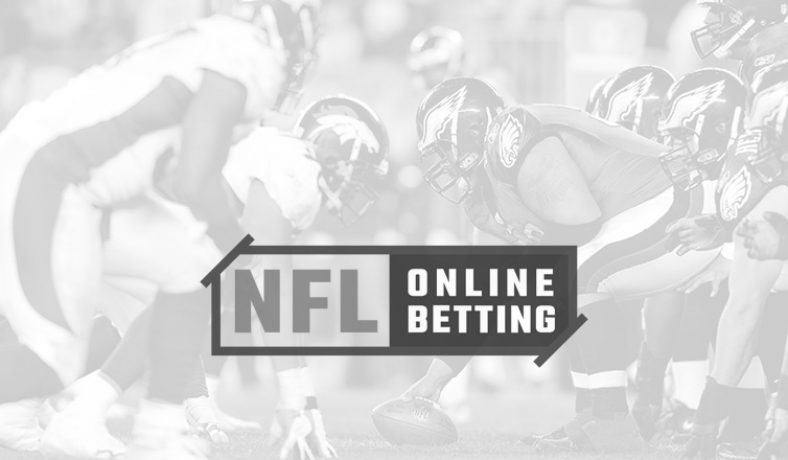 September 3, 2013
NFL News
NFL Week 1 Betting: Quarterbacks Carousel
Week 1 of the 2013 NFL season has a Week 17 feel to it: we're already playing musical chairs with quarterbacks. Whether it's injuries, a shortage of quality options or shoddy production from first-stringers, a number of previously enjoyed (and discarded) quarterbacks or unprepared rookie passers could be thrown into the fire.
Here's a look at the quarterback conundrums that six NFL teams are already dealing with:
Quarterbacks on the Infirmary Report
Blaine Gabbert, Jacksonville Jaguars
It looks like the Jags will get "starter" Blaine Gabbert back in time for Week 1. He did some light throwing on Monday but continues to wear a wrap on the thumb of his throwing hand. He still needs medical clearance but appears to be on course to get that. He's going to be on a very short leash this season and if he reinjures the thumb or plays like he did last season, he'll find himself on the bench quickly. The oddsmakers and bettors don't seem to feel that this injury affects the Jags too much as the NFL online betting total for this contest has held steady at 41.
E.J. Manuel, Buffalo Bills
Is the Bills coaching staff toying with us? When we first heard rookie quarterback E.J. Manuel was undergoing minor knee surgery in the middle of the preseason, we were told he'd be back by Week 1. Then there was some doubt and we were introduced to the potential of undrafted rookie quarterback Jeff Tuel getting the start. As a result, we've seen the NFL point spread on this game range from New England Patriots -6.5 all the way up to -10.5.
Now the latest is that Manuel has participated in practice a couple of times and is "ahead of schedule". Apparently his scoped knee looks fine and he appears to be on track to get the green light. The Bills will name their Week 1 starter on Wednesday and it looks like Manuel will be the guy.
Mark Sanchez, New York Jets
The soap opera continues for the Jets and the latest is that veteran quarterback Mark Sanchez (throwing shoulder) is doubtful for Week 1 and could be out a while. That means that rookie Geno Smith, who looked brutal in the preseason, is going to be thrown to the wolves. As a result, we've seen the total drop a point on the NFL lines (41 to 40) and the spread climb from Tampa Bay Buccaneers -1 to -3.
Quarterbacks Already Sharing Time
Terrelle Pryor/Matt Flynn, Oakland Raiders
Those looking for good NFL betting tips, here's one for you: don't bet the Oakland moneyline many times this season. The Raiders will begin their 2013 gong show with Terrelle Pryor under center after his electric preseason (53.1 completion percentage, one touchdown, two interceptions and a fumble) "earned" him the job over Flynn (70.4 completion percentage, one touchdown, two interceptions and two fumbles). Combined, the two quarterbacks were sacked 11 times in the preseason even though they only had 59 pass attempts.
At one point, the Raiders were a 6.5-point road dog in Indianapolis but now that line has climbed to 9.5. Although Pryor is very likely to start, don't be surprised to see Flynn getting time this week in Indy. The Raiders will likely be alternating between the two many times this season.
Quarterbacks Looking Over Their Shoulders
Jake Locker, Tennessee Titans
Locker is locked in as the Week 1 starter and the general hope is that he finally develops into someone capable of running an NFL offense. So far in his career, that has not been the case. The Titans enter the season with a coaching staff that's squarely on the hot seat so if Locker isn't leading the team to wins, expect to see Ryan Fitzpatrick sooner rather than later. Those who bet on the NFL will recall that Fitzpatrick has starting experience and looked great in the preseason (71.9 completion percentage, five touchdowns, one interception, 127.1 QB rating).
Christian Ponder, Minnesota Vikings
The Vikings believe they have built a team that can journey deep into the playoffs. Anybody who has laid any action on the NFL betting odds in recent seasons will view their aspirations with skepticism because of one player: quarterback Christian Ponder. Ponder had a nine-week stretch last season where he threw 12 picks and that won't cut it. The Vikings brought in Matt Cassel and he also has experience running a team. If Ponder can't, Cassel will get the opportunity.