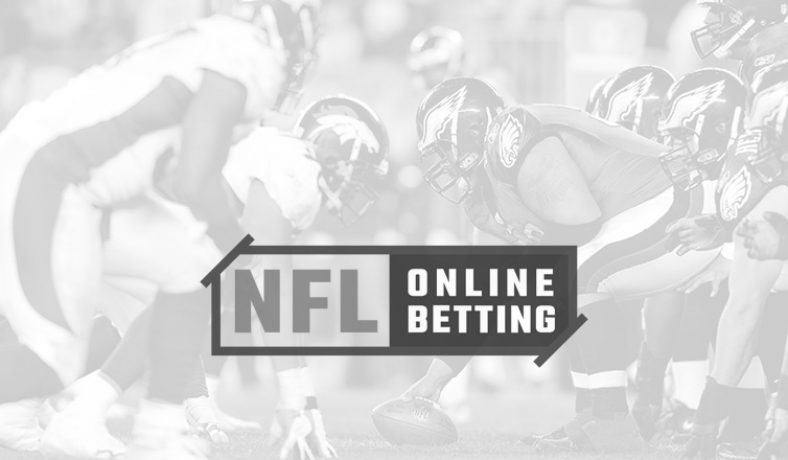 September 24, 2013
NFL News
NFL Betting: Week 3 Recap and Wagering News
The NFL was similar to college football this week: there were a lot of blowouts. All but three of the games were decided by less than seven points and the average margin of victory was 16.6 points.
Let's take a closer look at what happened in the action and recap Week 3:
Oh No, 0-3!
There have been 161 teams that have started the season 0-3 since 1978 and only five of them made the playoffs (3%). Those who bet on the NFL know that doesn't bode well for the New York Giants, Washington Redskins, Minnesota Vikings, Tampa Bay Buccaneers, Pittsburgh Steelers and Jacksonville Jaguars.
While few people are surprised that the Jaguars are 0-3, many experts didn't expect former playoff teams like the Redskins and Vikings to still be winless after three weeks. The Redskins inched closer to a win in Week 3 but still fell 27-20 at home to the Detroit Lions. Again, the running game was nowhere to be found as the Redskins, who led the NFL with 169.3 rushing yards per game last season, are now 18th in that category (100.7 rushing yards per game). Until they can provide some balance for Robert Griffin III, they'll continue to fight uphill.
Speaking of sluggish rushing, the Vikings were one of the main disappointments in Week 3 as they couldn't beat the Cleveland Browns at home. The Vikings running game has lacked consistency. Adrian Peterson took his first carry of the season for a 78-yard touchdown but has since averaged just 2.99 yards per carry. Quarterback Christian Ponder has been horrendous as he has two touchdown passes, five interceptions and two fumbles in three games.
Many experts who give out NFL betting tips figured the Giants would be competing for a playoff spot this season but that's been far from the case through three weeks. It's hard to believe that they actually closed as a 2-point favorite on the NFL lines for Week 3. They could have been 37-point underdogs and they still wouldn't have covered as they fell 38-0 in Carolina. They've now committed 13 turnovers in three games and look like a team that was vastly overestimated.
The Steelers were coming off a down season so expectations were tempered but nobody saw this in the cards. Starting 0-3? Ugly home losses to Tennessee and Chicago? Not only have they lost their first three games, they've looked pathetic in the process – something that's very uncommon for the Black and Gold.
As for the Bucs, nobody expected them to be a Super Bowl contender but after some good offseason moves, it was presumed that they'd at least be competitive. Wrong. They haven't even been close as they've scored a total of 34 points this season and have failed to cover the NFL betting odds in two of the three games.
Week 3 Goes Under
It looks like this week will go to the unders. NFL online betting cappers saw Week 1 be dominated by low-scoring unders only to see the overs bounce back in Week 2. However, Week 3 has gone back to the unders. The unders were 8-5 on Sunday and when you add in the low-scoring affair from Thursday night, it puts the unders at 9-6 for the week (excluding Monday night football).
Significant Injuries to Note
Aldon Smith, San Francisco 49ers
Although it's not an injury, it's still a loss for the 49ers: they are expected to be without All-Pro linebacker Aldon Smith for the foreseeable future. He has been suspended indefinitely by the team after his Thursday DUI. It's a big loss considering he had 19.5 sacks last season and already has 3.5 this year.
Patrick Willis, San Francisco 49ers
Smith wasn't the only All-Pro linebacker the 49ers lost on Sunday as Patrick Willis also went down. He left in the second half with a groin injury and did not return.
C.J. Spiller, Buffalo Bills
The Bills lost their dynamic running back in the third quarter on Sunday and it's unclear how severe the injury is. He's the Bills best offensive weapon, so keep an eye on the wire reports this week.
Stinging NFL Point Spread Loss of the Week…
The San Diego Chargers. Tough break for you if you laid the NFL odds with the Chargers as they were anywhere from a 1-point favorite to a 3-point dog on the NFL point spread this week. All of those bets looked great as they led the entire way and held a 17-13 lead with just two minutes remaining. The Titans had no timeouts and started on their own six-yard line. However, Jake Locker orchestrated a fantastic comeback. He coordinated a last-second 34-yard touchdown pass to the much-maligned rookie Justin Hunter. Hunter probably should have been called for pass interference but nonetheless, the Titans won and ruined the day for Chargers backers.