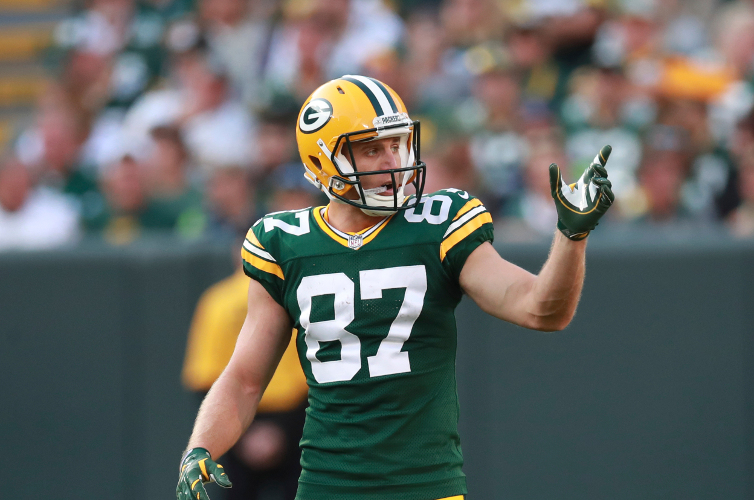 September 26, 2017
NFL News
NFL Betting Lines: Week 4 Odds, Trends, and Top Matchups Preview
Week 4 of the NFL season gets started Thursday night with an NFC North matchup between the Chicago Bears and the Green Bay Packers.
Green Bay is a 7-point favorite and at home they've won six in a row straight up while going 5-1 against the spread. Chicago snapped a six-game losing streak last week, but they're still only 3-12 SU and 8-7 ATS in their last 15 games. On the road Chicago has lost nine straight at 2-7 ATS and versus Green Bay they're 1-6 SU and 2-5 ATS in their last seven.
A pair of winless teams meet up Sunday when the Cincinnati Bengals visit the Cleveland Browns as a 3.5-point road favorite. Cincinnati is 1-5 SU and 3-3 ATS in their last six, but against Cleveland they're won five in a row both SU and ATS. The Browns have one win in their last 22 games with a 5-16-1 record ATS. As a home underdog they're 1-14 SU and 3-11-1 ATS in their last 15.
Also in the AFC North the Baltimore Ravens host the Pittsburgh Steelers as a 3-point underdog. Baltimore has won their last six at home with a 5-1 ATS record and in their last five against the Steelers they're 4-1 SU and 4-0-1 ATS. Pittsburgh has lost three straight ATS on the road, but as a road favorite they're 5-1 SU and 4-2 ATS in their last six.
The Oakland Raiders and Denver Broncos both lost SU as favorites last week and they'll meet up in Denver in Week 4 with the Broncos listed as a 2-point favorite. The Raiders are 2-9 SU and 3-8 ATS in their last 11 games against the Broncos, and on the road they're 2-4 SU and ATS in their last six. Denver has won three straight at home at 2-0-1 ATS and in their last 14 home games they're 11-3 SU and 7-5-2 ATS.
The Detroit Lions drop in on the Minnesota Vikings this week in a game off the board until Sam Bradford's status is revealed. Detroit dropped to 2-6 SU and ATS in their last eight after last week's loss to New Orleans, and on the road they're only 3-6 SU and ATS in their last nine. The Vikings are a money-making 11-2 ATS in their last 13 at home, and against Detroit they've gone 16-3 SU and 10-7-2 ATS in their last 19 home games.
If big spreads are your thing the Indianapolis Colts at Seattle Seahawks is your game this week. Seattle is a 13-point favorite, but so far this season they're winless ATS and they're 1-6 ATS in their last seven. When favored by double digits Seattle is 5-1 SU in their last six, but only 2-4 ATS. Indianapolis won SU as an underdog last week and in their last eight games as the underdog they are 5-3 ATS.