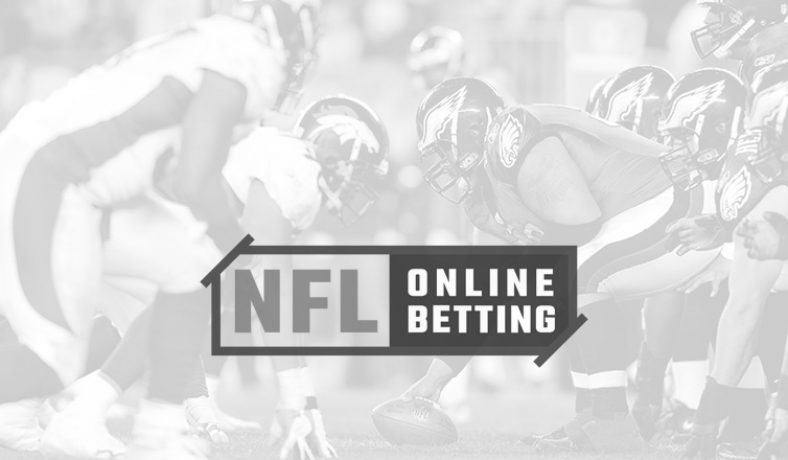 September 12, 2013
NFL News
NFL Betting: Don't Panic, It's Just One Week
Those who bet on the NFL saw a lot of wild things during the first week of the NFL season but that doesn't mean it's time to jump to conclusions. It usually takes some time for things to get back to normal.
Case and point: remember how the Arizona Cardinals started the 2012 season 4-0 and everyone thought they were legit? They came crashing back down to earth with losses in 10 of their next 11 games. Or how about the New York Jets, who convinced a lot of snap judgers that their offense was fixed with a 48-point outing in Week 1 of the 2012 season? They would only score 50 points in their next four games en route to an awful 6-10 season.
On that note, we've highlighted some of the Week 1 performances that many are critical of now but will eventually prove to be one week aberrations.
Snap Judgment: The Oakland Raiders are Decent
Wrong. While the Raiders surprised a lot of NFL online betting handicappers by easily covering a double-digit NFL point spread in Indianapolis in Week 1, they aren't going to look that good every week. This Raiders team is still bad.
The Colts couldn't stop Terrelle Pryor and the Raiders gimmicky offense but here's the truth: they played backyard football. Pryor was running around, buying time and taking off when he felt like it. That's not going to work the majority of the time.
The Raiders best offensive weapon, Darren McFadden, only produced 48 yards on 17 carries. Still feel encouraged? Also, factor in that Pryor still threw two picks. The Colts offensive line was pathetic, giving up four sacks and eight quarterback hits, and once the Raiders start playing teams who can protect their quarterback or force Pryor to be a passer, they will be the bad team everyone thought they were.
They might look good for another week as the hapless Jacksonville Jaguars visit but they'll come back to reality with Denver and Washington in the following weeks.
Snap Judgment: Maybe the Jets Can Surprise a Few People
Listen, the New York Jets won and covered the NFL odds thanks to a miracle in Week 1. Make no mistakes about that. Thanks to Lavonte David's bonehead penalty that – literally – cost the Tampa Bay Buccaneers the game, the Jets escaped. That means up-and-down rookie Geno Smith gets praise (still had a fumble and an interception) and some are wondering if Rex Ryan's job just might be saved.
Let's be serious: the Jets needed divine intervention to beat the Bucs at home. What's going to happen when they start facing teams that are much better than the feeble Bucs? Take a look at their upcoming schedule:
Week 2: @ New England
Week 3: vs Buffalo
Week 4: @ Tennessee
Week 5: @ Atlanta
Week 6: vs Pittsburgh
Week 7: vs New England
Week 8: @ Cincinnati
Week 9: vs New Orleans
It's not crazy to think that their win over the Bucs could be their only one in their first nine games (they'll likely win at least one or two more, though). This is still a bad, flawed team regardless of the win.
Snap Judgment: Baltimore is Broken
Everyone loved the Ravens on the NFL betting odds in Week 1 and while they did look good for a half in Denver, they completely collapsed in the second half. Now everyone's wondering if this team is even good enough to make the playoffs.
Listen, the Ravens roster had a ton of turnover in the offseason. Even if they replaced a number of their departures with quality veterans like Elvis Dumervil and Daryl Smith, there is still going to be an adjustment period. It's not among the sharpest of NFL betting tips to suggest that this team will get better as the season goes on: there are a lot of parts that are just starting to come together.
Baltimore probably isn't a Super Bowl contender as Chris Berman might have you believe but they aren't broken either. They're just a team that needs time to gel.
Snap Judgment: The Eagles Offense is Going to Revolutionize the NFL
The Philadelphia Eagles were one of the biggest surprises of Week 1. Many thought that the return of Robert Griffin III would lead to a Washington Redskins cover on the NFL lines in their Monday night matchup but that was far from the case. Employing Chip Kelly's new offense, the Eagles shredded the Redskins in the first half, running 53 plays, collecting 322 yards, 26 points and holding the ball for 20:20.
So, that's it, right? Kelly's a genius and the Eagles will be impossible to stop, right?
Let's not go overboard here. The Eagles scored a total of seven points after halftime and mustered just five first downs. Did they show glimpses of awesomeness in the first half? Of course but the Redskins also helped them out with a fumble, interception and safety on their first three possessions.
Kelly's offense clearly has potential but we need more evidence to make sure that this wasn't just a one-half aberration.