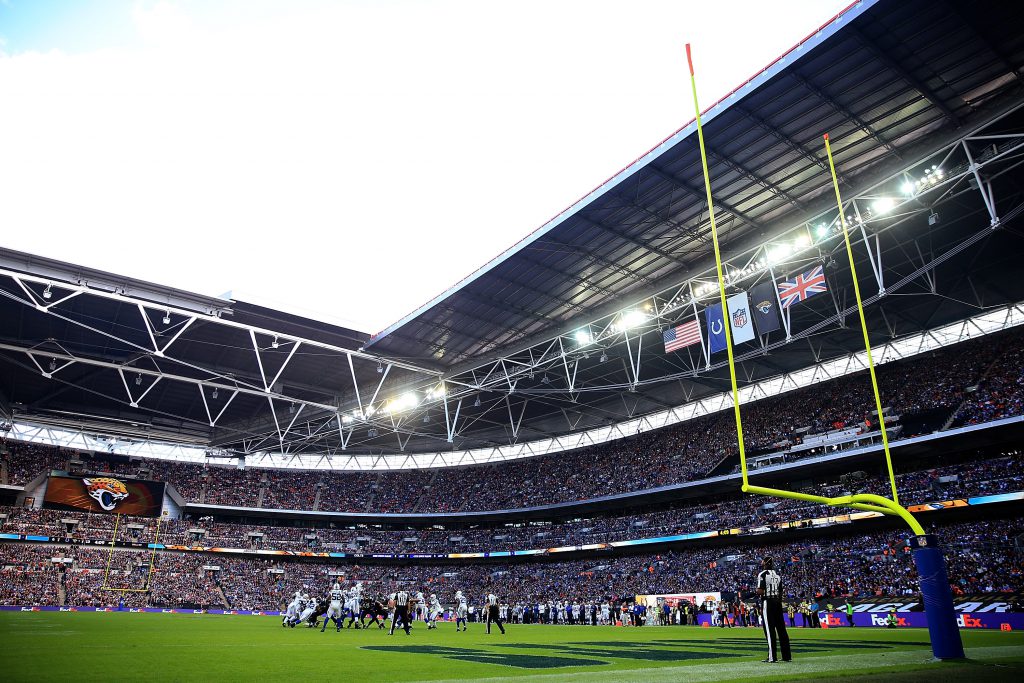 August 23, 2017
NFL News
NFL Betting Props: Brown Favored on Receiving Touchdowns Odds
The NFL is more pass-happy than it has ever been, and it seems as if the league institutes new rules annually designed to benefit quarterbacks and receivers. The American public likes scoring, and that's what the NFL tries to provide. For example, nine times a quarterback has thrown for at least 5,000 yards. Seven of those have come this decade.
Why, then, has Randy Moss' NFL record of 23 touchdown catches in 2007 for those unbeaten New England Patriots not been approached since? The most any player has had since Moss was current Patriots tight end Rob Gronkowski with 17 in 2011 – apparently it really pays off to have Tom Brady as your quarterback. The only other player with at least 20 TD catches was Hall of Famer Jerry Rice in 1987 with the San Francisco 49ers.
The betting favorite to lead in touchdown catches for 2017 is Pittsburgh's Antonio Brown at +500. Brown, an absolute steal as a sixth-round pick in 2010 out of Central Michigan, has 35 TD catches over the past three seasons. He set the franchise record for the most touchdown receptions in consecutive seasons with 23 from 2014-15. The Steelers have had some pretty good receivers in their day – Hall of Famers John Stallworth and Lynn Swann, to name two.
Green Bay's Jordy Nelson is +600 to repeat as the TD leader. His 14 touchdowns in 2016 were one shy of a career high set in 2011. Nelson was named the NFL Comeback Player of the Year after missing the 2015 campaign when he tore up his knee that preseason.
New York Giants big-play receiver Odell Beckham Jr. is +700 and Tampa Bay's towering Mike Evans is at +800 at NFL betting sites. Beckham has 35 TD catches in just 43 career games and a whopping 14 of those have covered at least 30 yards. He has victimized the NFC East rival Redskins and Cowboys the most overall with five TD catches against each. Beckham injured his ankle in the Giants' second preseason game and could miss the regular-season opener, though.
At 6-foot-5, 230 pounds, Evans is virtually unguardable on those red-zone jump balls. He had 12 TD catches last year. Evans led the NFL with 170 targets, a league-high 20 of which came in the end zone. No Buccaneer has led the NFL in TD catches.
On the next tier of betting options are the Cowboys' Dez Bryant (+1200), Patriots' Gronkowski (+1200), Falcons' Julio Jones (+1200) and Saints' Michael Thomas (+1600). Bryant has been held to 11 combined TD catches the past two seasons but only played in 22 of a possible 32 games. He led the league with 16 in 2014.
Gronk's 17 TD catches in 2011 were the most ever for a tight end. He has a well-known problem staying healthy, and in fact 2011 is the lone season Gronk has played all 16 games. The only other listed tight end option on this prop is Cincinnati's Tyler Eifert at +3300 (there's also the field for those not listed at +500).
Jones has caught at least 10 TDs once in his career. Thomas should be Drew Brees' favorite target this year after the Saints traded Brandin Cooks (+2800) to New England in the offseason. Thomas had nine TD catches as a rookie in 2016.