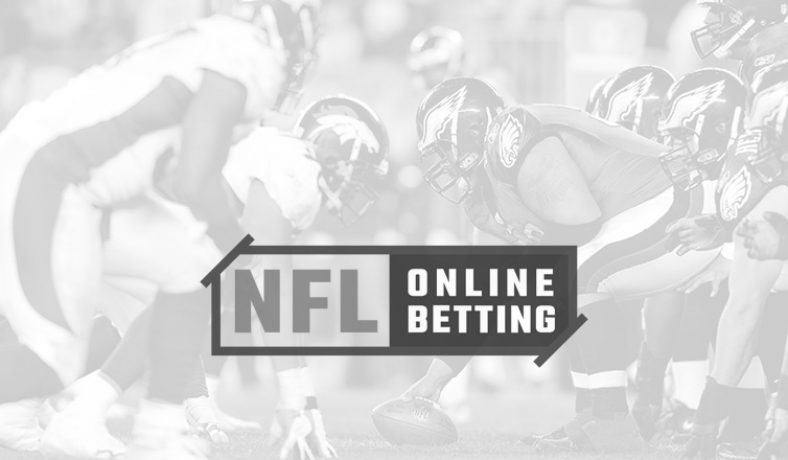 August 29, 2013
NFL News
Four Teams who made the Playoffs that will Miss them in 2013-14
Yesterday, we took a look at four teams that missed the playoffs in the 2012-13 season that have potential to qualify this year. Today, we're going to take a look at the four teams that did in fact make the postseason last year and have potential to fall short. In case you missed out on why we're doing this exercise, since 1996, no fewer than four teams that made the playoffs one year failed to do so the following season.
Minnesota Vikings
On paper, many NFL online betting handicappers feel that the Vikings could be better than they were last season (10-6). After all, Christian Ponder is a year older, Adrian Peterson is one year further away from his horrendous knee injury and the team added some weaponry for the passing game in the form of Greg Jennings and first-round pick Cordarrelle Patterson.
Still, the offense has seen a lot of turnover and they did trade away Percy Harvin, who at one point last season was an NFL MVP candidate. There's no guarantee that Patterson is a contributor right away, that Jennings was worth all of that money and the Ponder improves. As a matter of fact, Ponder now has to look over his shoulder with veteran Matt Cassel lurking on the sidelines. Also, the Vikings defense also has some concerns – particularly in the secondary. With Chicago and Detroit expected to be improved and Green Bay expecting to hold steady, this will be a tough division to navigate.
Those who search deep for NFL betting tips might find a good clue here: the oddsmakers have Green Bay's regular season win total at 10.5, Chicago's at 8.5, Detroit's at 8 and Minnesota is listed at 7.5.
Regular Season Win Total: 7.5
Washington Redskins
There seems to be the assumption that the Redskins can only get better in 2013 and there is credence to that argument. After all, they were 9-1 last season with Pierre Garcon in the lineup, so if he stays healthy, they could be dangerous. Robert Griffin III's health is also critical to the team's success and now that he's been medically cleared to start Week 1, we can start to talk about just how much he can grow as a quarterback in Year 2. Also, this is a team that won seven straight to end the season, so they should enter the 2013 with plenty of momentum.
However, it's always tough sledding in the NFC East. Consider this: each of the four teams have won the division over the last four years. Also, those who bet on the NFL should note that no NFC East team has won the division consecutive years since 2003 and 2004 (Philadelphia).
Regular Season Win Total: 8.5
Baltimore Ravens
The Super Bowl champs have fluctuated quite a bit on the NFL lines since they hoisted the Lombardi Trophy. When there was the mass exodus that saw Ray Lewis, Ed Reed, Anquan Boldin, Dannell Ellerbe, Cary Williams and Paul Kruger depart, they dropped on the NFL betting odds almost in every section (Super Bowl futures, Week 1 lines and regular season wins). However, when they plugged a lot of their holes with quality additions, like Elvis Dumervil, Daryl Smith, Arthur Brown and Matt Elam, the lines perked back up.
Even if you look at their lines now, they still look disjointed. For example: the Ravens are listed at the same price as the Pittsburgh Steelers on the Super Bowl futures as they are both at 28/1. However, the Steelers regular season win total is set at nine while the Ravens are a half-game lower at 8.5. Also, when you compare the Ravens to other teams who have a win total of 8.5 and cross reference it with another Bovada prop – will a specific team make the playoffs – you'll notice that the Ravens are only -125 for the 'no' but the Cowboys are at -175 and the Bears are at -170 for 'no'.
A bit of a mouthful? Yes.
Not that these NFL odds always correlate perfectly but this gives you an idea that nobody is certain whether this much turnover will hurt the Ravens or whether they adequately replaced what they lost and will be fine. Considering the Steelers, Cincinnati Bengals and Cleveland Browns should all be improved from over a season ago, the Ravens could find it tough to qualify for the playoffs again.
Regular Season Win Total: 8.5
Indianapolis Colts
The Colts were one of the biggest surprises in 2012 but can they build on that? They'll have a number of questions to answer if that's the case.
For starters, last year's offensive coordinator and de facto head coach, Bruce Arians, is now the head coach in Arizona. He's known as a quarterbacks guru, so what type of impact will that have on Andrew Luck as he enters his second season? Speaking of Luck, he was sacked 41 times last season, which was fourth-most in the NFL. That simply can't continue.
The Houston Texans are still the class of the AFC South, which means the Colts will be left battling it out with teams like the Bengals, Steelers, Ravens, Kansas City Chiefs and possibly Miami Dolphins for Wild Card berths. The general consensus is that they're a young team that overachieved last season.
For what it's worth, they are the biggest home favorite on the NFL points spread for Week 1, laying 10 against Oakland.
Regular Season Win Total: 8.5