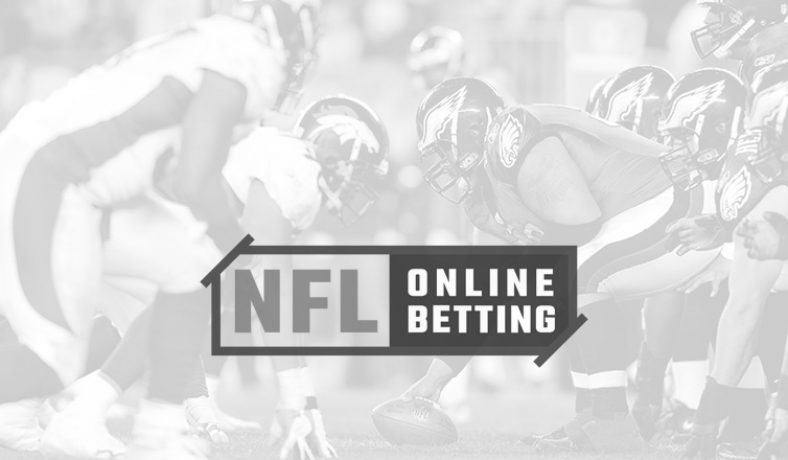 August 22, 2013
NFL News
Examining Futures of Teams with New Coaches
The NFL is built on parity. That's what makes it so fun to bet on: any team can win on any given Sunday and any team that finished 2-14 can finish 10-6 the following year. Yes, thanks to the salary cap and revenue sharing, parity is at an all-time high.
Those doing some NFL online betting love to invest in rebuilding stories. All it takes is a new head coach, a breath of fresh air and a good draft. See: 2012 Indianapolis Colts. There are a number of buy-low candidates for this season, which includes a list of eight teams starting fresh with new head coaches. Let's see if there's any value to be had on the long-term NFL lines.
Arizona Cardinals
New Head Coach: Bruce Arians
The Cardinals were an offensive disaster last season, scoring a paltry 15.6 points per game (second-fewest in the NFL). That cost Ken Whisenhunt his job and introduced the offensive-minded Bruce Arians as the team's new head coach.
Remember how the Cardinals started 4-0 last season? Well, no one else does either but it did happen. If you believe that the Cards offense is capable with Arians and new quarterback Carson Palmer leading the way, then you might be tempted to bet the over on the NFL odds for the Cards regular season win total.
Regular season win total: O/U 5.5
Super Bowl Odds: 125/1
Buffalo Bills
New Head Coach: Doug Marrone
The Bills are rebuilding… again. They're starting fresh with rookie head coach Doug Marrone and (very likely) rookie quarterback E.J. Manuel.
The AFC East seems weakened as the New England Patriots offense is experiencing turnover, the Miami Dolphins made a lot offseason changes and the New York Jets look like a train wreck. Can the Bills finish second in this division and flirt with .500? If Manuel can play like he has in the preseason and the team can cut down on turnovers (-13 turnover ratio last season), it's possible.
Regular season win total: O/U 6.5
Super Bowl Odds: 150/1
Chicago Bears
New Head Coach: Marc Trestman
The Bears are an oddity among this group as they actually won 10 games last year yet still fired Lovie Smith. In steps Marc Trestman with hopes of boosting the Bears offense while keeping the defense in the ranks of the elite (allowed third-fewest points per game last season).
Quarterback Jay Cutler is in a contract year and on the surface, it looks like he has more weapons to work with. Tight end Martellus Bennett should be reliable in the middle of the field while second-year receiver Alshon Jeffery has progressed. However, if the offensive line isn't improved, then Cutler won't have the time to find his weapons.
Those who bet on the NFL might recall that the Bears started 7-1 last season before finishing 3-5.
Regular season win total: O/U 8.5
Super Bowl Odds: 25/1
Cleveland Browns
New Head Coach: Rob Chudzinski
The Browns could be a team on the rise – believe it or not. They're probably still the fourth-best team in the AFC North but we saw the type of miracles that Chudzinksi worked on Cam Newton last season, so what's to say he can't make another quarterback look good again?
Browns starter Brandon Weeden has looked fantastic through two preseason games, going 18 of 25 for 229 yards, three touchdowns and no interceptions. With an underrated defense and an improved offense, could the Dawg Pound finally start barking.
Regular season win total: O/U 6
Super Bowl Odds: 150/1
Jacksonville Jaguars
New Head Coach: Gus Bradley
Bradley will take on what most people expect to be a difficult rebuilding job. The Jags don't appear to have a franchise quarterback as Blaine Gabbert has failed to impress. On top of that, he'll be without one of his top targets for the first four games with Justin Blackmon suspended.
The Jags defense finished 30th in yards allowed last season and has already been gashed for 64 points in two preseason games. Expect bettors to regularly bet against the Jags on the NFL points spread this season.
Regular season win total: O/U 5
Super Bowl Odds: 250/1
Kansas City Chiefs
New Head Coach: Andy Reid
Andy Reid's Chiefs are a sleeper sweetheart among bettors this offseason. Reid's teams are generally successful and most people recall that the Chiefs were 10-6 and in the playoffs just three years ago. The Chiefs also had six Pro Bowlers last year, which says a lot considering they finished just 2-14.
If Alex Smith can guide the Chiefs to score more than 13.2 points per game (last in the NFL), this team will improve. The only question is how much?
Regular season win total: O/U 7.5
Super Bowl Odds: 50/1
Philadelphia Eagles
New Head Coach: Chip Kelly
Fans, handicappers and experts who give out NFL betting tips aren't quite sure what to make of Chip Kelly in the NFL. Can his fast-pace read-option offense really work just as it did in Oregon?
Kelly's Eagles can only really go in one direction: up. They scored 17.5 points per game (29th) and allowed 27.8 (also 29th). When it comes to their NFL betting odds, it's hard to know what to expect but at the very least, they should be entertaining to watch.
Regular season win total: O/U 7.5
Super Bowl Odds: 50/1
San Diego Chargers
New Head Coach: Mike McCoy
The Norv Turner era ended in disappointment and now Mike McCoy has been tabbed to clean up the mess. However, he might not have a lot to work with.
The offensive line in front of Philip Rivers is a wreck and that's a concern because Rivers has turned the ball over 47 times in the last two seasons (second-most in the NFL). The Chargers finished with the 27th-ranked rushing attack and they'll definitely need more Help from their ground game or they won't be scoring much this year.
On the surface, this doesn't appear to be a team that can quickly turn their fortunes around.
Regular season win total: O/U 7.5
Super Bowl Odds: 50/1