Betting Picks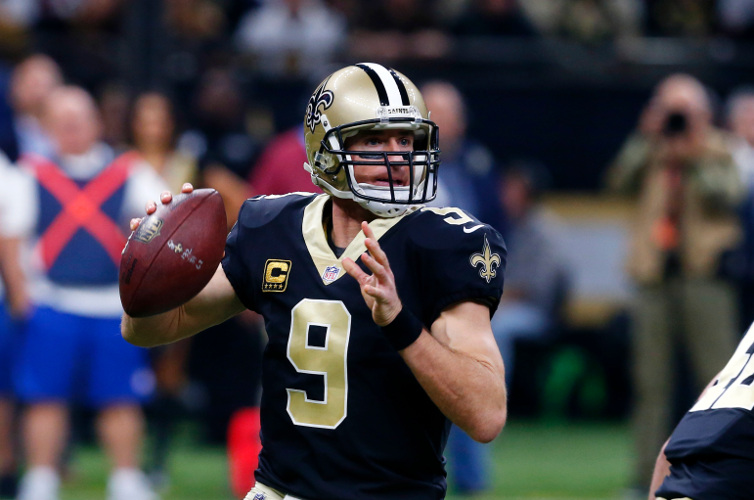 Wild Card Weekend: Carolina at New Orleans NFL Betting Preview and Pick
The NFL realigned to four divisions in each conference back in 2002, and only a handful of times have we seen what we will in this postseason: three teams from one division making it. Obviously, that's tough to do because division rivals play each other twice and they aren't exactly tying one another. The last time three teams from one division reached the playoffs was in 2014 when the AFC North's Steelers, Bengals and Ravens did so.
This postseason, it's the New Orleans Saints, Carolina Panthers and Atlanta Falcons from the NFC South. The Saints are the only one home on wild card weekend as the South champions face the Panthers for a third time since Week 3. New Orleans is a 7-point favorite.
If Atlanta loses as a 6.5-point underdog on Saturday night at the Los Angeles Rams, the Panthers-Saints winner would visit the NFC top-seeded Philadelphia Eagles in the divisional round. That game doesn't look so daunting now with Nick Foles under center for Philly.
First things first: New Orleans (11-5 SU, 9-7 ATS) looks for the clean sweep of Carolina (11-5 SU, 9-7 ATS), two of eight new playoff teams this year. The Saints looked like they were headed for another losing season when they visited Charlotte in Week 3 at 0-2 and with the NFL's worst defense. Everything changed that day as Drew Brees threw for three touchdowns and the Saints rushed for 157 yards while holding the Panthers, who had been 2-0 and were 5-point favorites, to 288 yards and intercepting Cam Newton three times in a 34-13 stunner.
In Week 13, the Panthers visited the Big Easy as 6-point underdogs and lost 31-21. The Saints rushed for 148 yards and three more touchdowns and Brees threw for 269 yards and a score. Carolina was held to 279 yards. The Saints were only 17th in total defense this season and the Panthers seventh, but the two head-to-head results sure didn't indicate those rankings.
History would seem to favor the Saints again Sunday, as 13 out of 20 times since the merger that one team beat another twice in the regular season it also then won the playoff matchup. One has to go back to 2007 to where a club lost both regular-season meetings but won the playoff game. Dallas beat the NFC East rival New York Giants 45-35 and 31-20 but lost 21-17 at home in the divisional round. Those Giants would go on to upset the unbeaten New England Patriots in Super Bowl XLII.
Neither New Orleans nor Carolina closed the regular season strong. The Saints were upset at a bad Buccaneers team, 31-24. That loss would have cost New Orleans the South title had Carolina won in Atlanta, but the Panthers were beaten 22-10. They were without three key players in running back Jonathan Stewart, guard Trai Turner and safety Kurt Coleman due to injury, but all three are expected to play in New Orleans.
The Saints have covered six straight games in this series and will make it seven to advance.