Betting Picks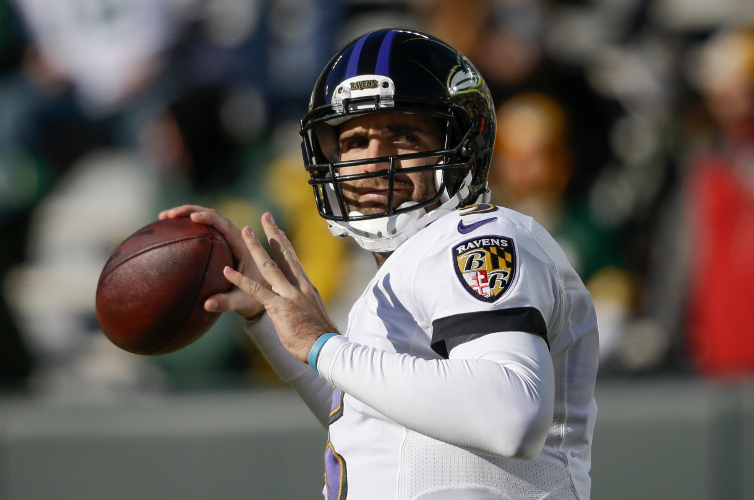 Week 14: Baltimore at Pittsburgh SNF NFL Betting Preview and Pick
Don't think that the Pittsburgh Steelers are one of the most popular NFL teams in the United States? They certainly are and the TV networks love them, too, as the Steelers will play a fourth straight primetime game this Sunday night as they host bitter AFC North rival Baltimore. Pittsburgh is -5 after opening at -7.
Frankly, the NFL should not ever schedule the Steelers to face the Cincinnati Bengals and Ravens in back-to-back weeks. Those two rivalries are the most physical and heated in the league these days. The difference is that the Steelers and Ravens at least respect one another.
That's not the case in Bengals-Steelers, and that lack of respect could be seen in Pittsburgh's 23-20 come-from-behind victory in Cincinnati on Monday night. It was easily the most brutal game of this NFL season, with several players leaving the game injured – including two defensive stars via cart. There were also a handful of dirty hits, meaning fines and/or suspensions on both sides.
Two key Steelers are for sure out this week in rookie receiver JuJu Smith-Schuster and top linebacker Ryan Shazier. The former laid a dirty hit on Cincinnati's Vontaze Burfict and then stood over and taunted him. Smith-Schuster was suspended one game. Shazier was carted off with what looked to be a potentially serious spinal injury, but he thankfully has just a spinal contusion and won't need surgery.
Pittsburgh (10-2 SU, 6-6 ATS) didn't play well for a half in Cincinnati, trailing 17-3 entering the break. But its defense shut down the Bengals after intermission. Superstar receiver Antonio Brown was a game-time call with a toe injury but played and caught eight passes for 101 yards and the tying touchdown with 3:51 to go. The Steelers then held Cincinnati and would win on a Chris Boswell 38-yard field goal as time expired – the third time in the past four Boswell won a game that way.
The Steelers, on a seven-game winning streak, would clinch the AFC North with a victory over Baltimore. Pittsburgh remains the AFC's top seed and has a mega-showdown in Week 15 at home against New England. The winner there is likely the conference's top seed.
Baltimore (7-5 SU, 6-5-1 ATS) likely won't have a shot to win the AFC North even with a victory but needs one for wild-card purposes. It currently holds down the final playoff spot in the conference but has three 6-6 teams in pursuit.  The Ravens are on a season-high three-game winning streak following a 44-20 home blowout of Detroit in Week 13. QB Joe Flacco isn't having a good year but had a solid game with 269 yards, two TDs and no interceptions. Alex Collins rushed for two scores for the first time in 2017.
The Ravens got some bad news from the Lions game in that top cornerback Jimmy Smith suffered a season-ending Achilles injury – although he was about to serve a four-game PED suspension regardless.
Pittsburgh looks for its first three-game winning streak in this series this decade. It clinched the AFC North last Christmas with a last-second home victory and won in Baltimore 26-9 in Week 4 – a rare blowout in this series.
The Ravens are 4-1-1 ATS in the past six meetings and will cover here against the short-handed Steelers.