Betting Picks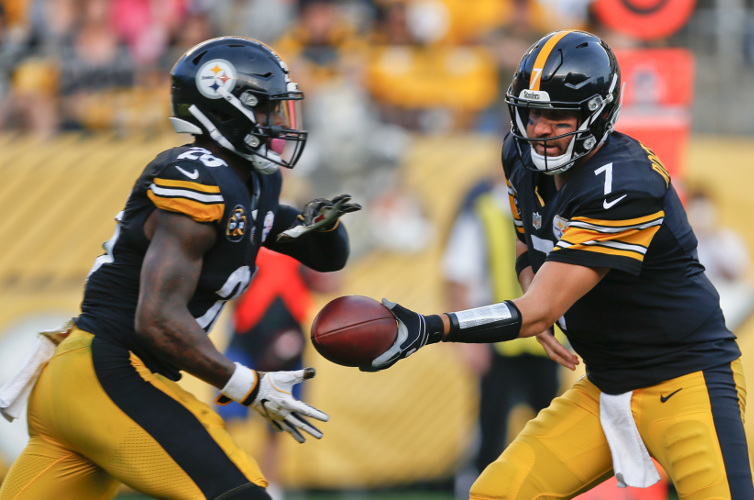 Week 13: Pittsburgh at Cincinnati MNF NFL Betting Preview and Pick
One quarterback selected in the first round of the 2004 NFL Draft with two Super Bowl rings was benched this week and might have played his final NFL game at age 36. That would be the New York Giants' Eli Manning.
Another quarterback selected in the first round of the 2004 NFL Draft with two Super Bowl rings could be playing his final rivalry game against the Cincinnati Bengals on Monday night to close Week 14. That QB is Pittsburgh's 35-year-old Ben Roethlisberger.
Big Ben's Steelers are 6-point road favorites as they finish their season series with the Bengals – although it's possible the AFC North teams could face off in the playoffs for the second time in three seasons. Possible likely only if Cincinnati pulls the upset on Monday.
Entering Week 13, Cincinnati (5-6 SU, 6-5 ATS) sits eighth in the overall AFC standings. Division rival Baltimore (6-5) holds the final wild-card spot with Buffalo (6-5) currently losing a tiebreaker to the Ravens and sitting seventh. The Bengals did beat the Bills earlier this year so would win that tiebreaker. Baltimore won easily in Cincinnati in Week 1, but the teams close the regular season against one another.
Many believe that the Bengals will not bring back Coach Marvin Lewis for 2018 if the team doesn't make the playoffs. Lewis is the second-longest tenured active coach in the NFL in his 15th season. The only longer is New England's Bill Belichick in Year 18. There's one giant difference between the two: Belichick is 25-9 in the postseason with the Patriots and a record five Super Bowl rings. Lewis is 0-7.
The Bengals have kept their playoff hopes alive with back-to-back wins over bad teams in the Broncos and Browns. Cincinnati entered last Sunday's game vs. Cleveland with the NFL's worst rushing attack, but put up 152 yards on the ground behind rookie Joe Mixon's career-high 114. Andy Dalton threw for two scores and wasn't picked off for a fifth straight game.
Cincinnati has reached 30 points just twice this year, both against the sad-sack Browns. Things figure to be tougher against Pittsburgh's defense, which ranks No. 4 in overall yards, No. 3 against the pass, No. 6 against the run and No. 4 in points (17.5).
As for Roethlisberger, he threatened to retire after last season, and then following a five-interception game in a blowout home loss to Jacksonville in Week 5 this year seemed to threaten it again. However, Big Ben has raised his game in Pittsburgh's six-game winning streak. He has 14 TD passes (four in each of past two games) and five picks over that stretch. The Steelers (9-2 SU, 6-5 ATS) will win the AFC North again and are tied for the AFC's best record.
It could be silly for Roethlisberger to step aside considering he has the best running back/receiver duo in the NFL in Le'Veon Bell and Antonio Brown – both in their primes. Bell leads the NFL in rushing yards (981) and yards from scrimmage (1,377), while Brown is No. 1 in yards receiving (1,195) and receptions (80).
Pittsburgh has won the past five in this series, including 29-14 in Week 7 when the Bengals were scoreless on just 19 total yards in the second half. Ben, Bell and Brown all had good games. In their past 20 trips to Cincinnati, the Steelers have covered an amazing 16 times. That continues Monday – back Pittsburgh.