Betting Picks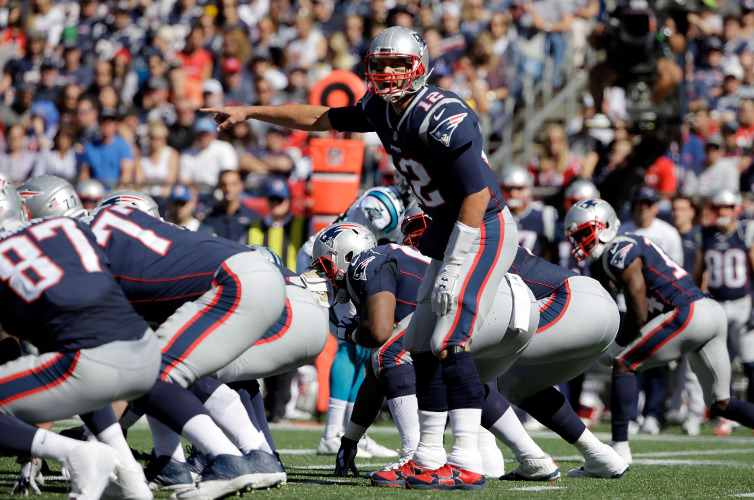 Super Bowl 53 Gambling – Best Bets Revealed
Thousands of props will add variety and spice to Super Bowl 53 gambling next Sunday, but how many are actually money makers and not just for small-stakes amusement purposes?
Everyone will have a bet on the Patriots or Rams, most will bet the total and everyone will bet the Super Bowl coin toss in some fashion. Here are a few of our Super Bowl 53 gambling picks.
First Patriots TD – Sony Michel +400 at BetOnline.ag
The Rams ranked 25th during the season in defensive rushing yards per carry at nearly 4.8 yards. We expect the Patriots to exploit this early and Sony Michel should get the early touches.
While Rex Burkhead got the final two TDs in the rally against the Chiefs in the AFC title game, it was Michel who carried the load early. He has a nose for the end zone. This was still 4/1 at BetOnline.ag earlier this week.
First quarter rushing yards by Sony Michel OVER 22.5
No, we don't have a man crush on Sony Michel, the impressive Patriots rookie RB. But we do see the Rams get a healthy diet of Michel early. If he gets 5-6 carries in the first quarter, he's going OVER 22.5. He could just as easily bust one for more than that in one play.
This wager is also available over at Betonline.ag.
National Anthem Prop – UNDER 1:50 at Betonline.ag
Some other books have the over-under at 1:47 or so, so we'll take BetOnline's number since we think this go UNDER. Not many youtube videos of Gladys Knight anthem performances, but the one we found was about 1:35.
We realize she is prone to carrying some notes which could endanger the UNDER. But politically, we think she will want to get this over with as cleanly and quickly as possible, since she took some heat from some groups for not declining the anthem opportunity.
Others turned down the invite to support Colin Kaepernick's social stance. We think this gets done quickly and you have a little extra profit for in-game betting. If you like the OVER, Bovada has the number at 1:47 so you might as we take the extra few seconds.
Donald Trump tweets on Sunday – OVER 6, -140
Are you kidding me? The Commander in Tweet-Chief is going to sit idly by on a day when 2 billion people are in front of their computers and device screens and tweet less than six times?!
C'mon folks, he will have a dozen tweets on the game alone, weighing in with his coaching analysis. If another prop comes through (the will a player kneel during the anthem at +325), you can make this total 34.5 and I will still bet OVER. He won't be able to control himself.
This Super Bowl 53 gambling freeby was available at Bovada as well.
If Bet on Props (if your book allows them)
Player Kneels for Anthem +325 is successful, then bet OVER 6 -140 Donald Trump tweets
If someone kneels, the Trump tweet prop is getting blasted. Those two together on a $100 IF bet pays out about $630 by the way.
Super Bowl 53 Gambling Side Bet
We really don't like the Patriots. But we really don't see a way where they don't win, by hook or (more likely) by crook.
Patriots -3.