Betting Picks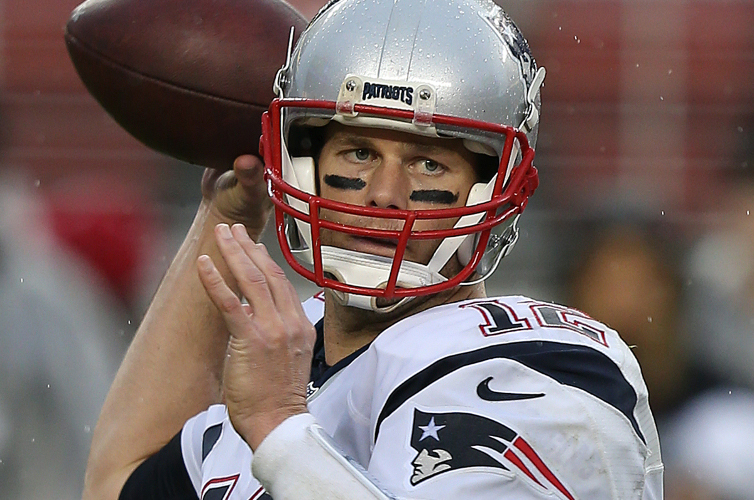 Divisional Round: Tennessee at New England NFL Betting Preview and Pick
So much for the New England Patriots getting a chance at revenge on the Kansas City Chiefs for a shocking Week 1 home loss. The Chiefs were up 21-3 on the visiting Tennessee Titans last Saturday in the NFL's wild card round but gagged that away and lost 22-21.
So it's Titans-Patriots in Saturday's AFC divisional round, with New England a 13.5-point home favorite. That might seem like a huge number for a divisional round game, but in the same round last season the Patriots were 16.5-point favorites against Houston and won 34-16.
Tennessee doesn't have a high-powered offense but outscored the Chiefs 19-0 in the second half of that game. Marcus Mariota did something extremely rare: threw a touchdown pass to himself. His throw was deflected at the line of scrimmage and it ricocheted right back to Mariota, who ran it in from 6 yards out to make it 21-10. He would hit Eric Decker on the winning 22-yard TD pass with 6:06 to go.
The Titans, who hadn't won a playoff game since 2003, played without starting running back DeMarco Murray due to a knee injury, but 1A Derrick Henry stepped up for 156 yards and a touchdown on 23 carries. The Titans gashed Kansas City for 202 yards on the ground. It's possible Murray could play this week, although the team is expected to move on from him this offseason and make Henry the bell cow. He played 68 of a possible 70 snaps vs. the Chiefs. The Tennessee GM is Jon Robinson. He spent 2002-13 helping build the Patriots as one of their former scouts.
Could this be the final game as New England coach for Bill Belichick if his team loses? That seems preposterous to say, but an ESPN story released last week hinted at major discord in the organization between Belichick, quarterback Tom Brady and owner Robert Kraft. Naturally, the Patriots denied it all but what are they going to say? If Belichick is back, he's likely going to have two new coordinators. Josh McDaniels, who runs the offense, is a top coaching candidate with the Colts and Giants. Defensive coordinator Matt Patricia is widely expected to be the next Lions head coach.
Tennessee hasn't won at Foxboro since 1993. The Titans last played the Patriots in Week 15 of the 2015 season at Gillette Stadium, a 33-16 New England victory. That Tennessee club was not very good with just three wins all season. Mariota left with a knee injury in the second quarter and didn't return. The eminently forgettable Zach Mettenberger replaced him. Brady threw for two touchdowns, going to running back James White and Rob Gronkowski. White missed the final two games of this season due to an ankle injury but should be good to go Saturday.
This will be Brady's 14th divisional playoff game, which moves him past Hall of Fame receiver Jerry Rice for the most divisional-round playoff appearances in league history. The winner Saturday faces either Pittsburgh or Jacksonville in the AFC Championship Game on Sunday, Jan. 21.
New England has covered its past four playoff home games and will just do so here, winning by two touchdowns.